FIRST TRIMESTER ECHOCARDIOGRAPHY & EARLY CHD SCREENING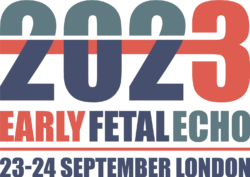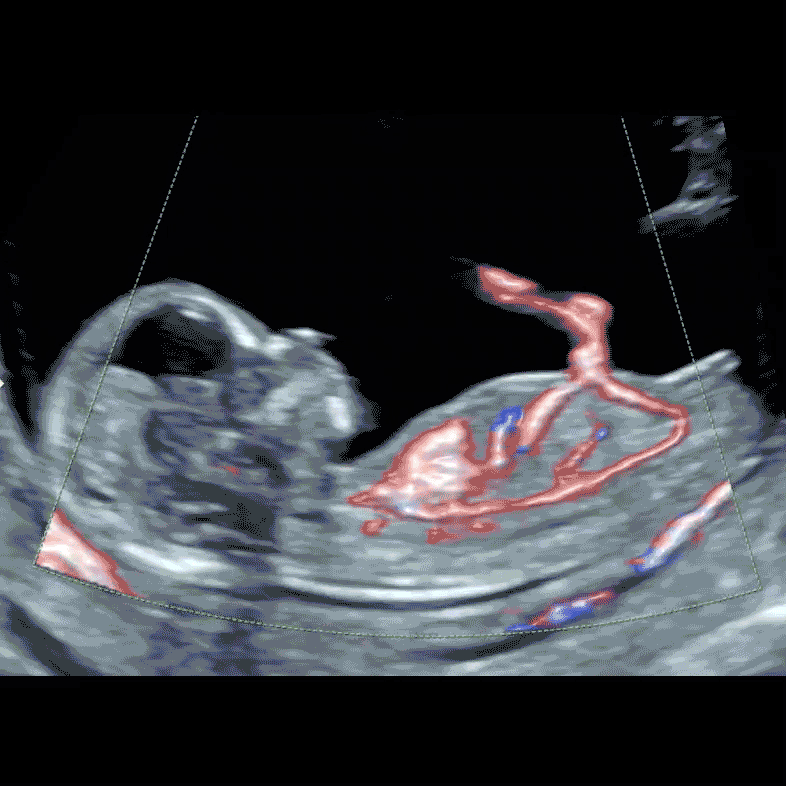 Dr Fred Ushakov: Conference Director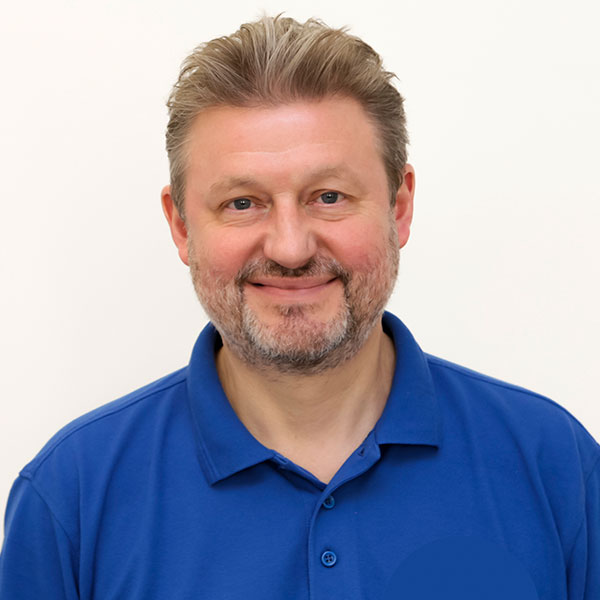 Sixth Early Fetal Scan Conference 2023
FIRST TRIMESTER ECHOCARDIOGRAPHY & EARLY CHD SCREENING
23-24 September 2023:
eECHO Conference
This year, we are delighted to present a unique opportunity for fetal medicine, obstetrics and ultrasound professionals, fetal cardiologists and geneticists to gather and explore the latest developments in screening for CHD at 10-14 weeks and Early Fetal Echocardiography (eECHO).
Congenital heart disease (CHD) is a major diagnostic and management challenge for fetal medicine specialists, ultrasound professionals, and cardiologists. However, significant advances have been made in our understanding of the early manifestations of CHD: the development of the newest ultrasound technology has made it possible to detect the majority of severe CHD at 10-13 weeks through a simple scanning protocol.
During this conference, we will explore all aspects of early diagnosis, verification, counselling, diagnostic work-up, and management of CHD. We will have an excellent panel of speakers who are experts in the field and who will share their knowledge and expertise with us.
We planned to hold this conference in London in 2020, but it was held virtually due to the pandemic. However, there have been significant advances in first-trimester echocardiography in just three years. This year's conference's agenda will be revised to engage with the latest advances in this vital field.
The conference is designed to be a face-to-face event, allowing you to network with your peers and engage in thought-provoking discussions on the latest developments in this field. We look forward to welcoming you to London for what promises to be an exciting and informative conference.
We believe that this conference will be an excellent opportunity for you to expand your knowledge, network with colleagues, and share your own experiences. Don't miss out on this opportunity to learn about the latest developments in early CHD screening and network with colleagues worldwide.
We look forward to welcoming you to London on 23-24 September 2023 for this exciting event.
The main Topics of the Conference
Early diagnosis and management of congenital heart defects:
12 reasons why screening for CHD at 10-11 or 12-14 weeks is preferable to at 20 weeks
First-trimester screening for CHD and Early Echocardiography: what is the difference?
Role of fetal cardiologist in early detection of CHD: working together
Meta-analysis and systematic review: Performance of CHD screening (2022)
FMF publications on CHD screening
Updated ISUOG Practice Guidelines: Performance of 11-14-week ultrasound scan (2023)
Early screening for CHD and referral pathways
10 weeks CHD screening: New approach and future pathways
SlowflowHD: Revolution in Doppler imaging
ISUOG guidelines on ultrasound safety: urgent need for correction
NT, DV, TR and other surrogate markers: their role in CHD screening
The technique of cardiac examination at 10-11 and 12-14 weeks
Transabdominal and transvaginal cardiac scan
Common patterns of CHD in the 1st trimester
Missed TGA in the first trimester: Lessons from mistakes
Common CHD: All the spectrum
Rare CHD: Dozens of unusual cardiac anomalies
CHD detectable only in the 1st trimester
Main limitations of cardiac scan at 10-14 weeks
Human genetic and early detection of CHD
22q11 deletion screening
Role of exome in CHD
Management of pregnancy with early diagnosis of CHD
4 clinical scenarios of CHD presentation
How to implement 1st trimester CHD screening in the UK and worldwide?
The event will include:
Important anomalies case discussions
Live scanning (precourse only)
Live Q&A
* Please note that the Faculty and the final program of the Conference will be  published later.
Conference's pre-course: Technique of fetal echocardiography at 10-14 weeks:
All the secrets
We are also delighted to announce the Conference's pre-course on "Technique of fetal echocardiography at 10-14 weeks: All the secrets" by Dr Fred Ushakov.
This pre-course will be an excellent opportunity for all fetal medicine specialists, obstetricians, gynecologists, and sonographers to enhance their knowledge and expertise in early fetal echocardiography. The pre-course will be held in London on 22 September 2023.
Dr. Fred Ushakov is a renowned expert in early fetal echocardiography, and this pre-course will offer you an opportunity to learn directly from him. The pre-course will include live scanning demonstrations, tips and tricks to obtain high-quality images of fetal hearts, and a thorough discussion of the techniques to help you get the best possible imaging. Fred will provide a comprehensive technical overview, including a detailed discussion of the Doppler techniques and probe settings involved.
Attending this pre-course will give you valuable insights into fetal echocardiography techniques and best practices, which can enhance your diagnostic skills and ultimately improve patient care.
The pre-course is scheduled for a limited number of delegates, and we believe it will fill up quickly. If you are interested in attending this pre-course, we encourage you to register as soon as possible to avoid missing out on this unique opportunity. The participation for the pre-course is only for the Conference delegates.
Registration for the pre-course will start by the end of May 2023.