Support & Marketing Opportunities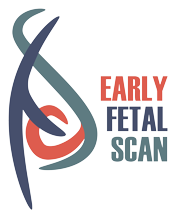 London School of Ultrasound welcomes all Companies to participate as Commercial Partners. This is an ideal opportunity to receive a high visibility and at the same time, to contact an international audience who are always attracted by new technologies and updated techniques.
The Conference Manager is at your disposal to supply customised solutions amongst the many options and suggest what would work better for your own objectives.
Please contact contact@lsus.co.uk to receive the Commercial Opportunity document.
The Mission of The Early Fetal Scan Conference
The conference aims to raise awareness of the possibility of early diagnosis of wide range of fetal anomalies. The topic of the conference is essential for every ultrasound and fetal medicine practitioner scanning patients at 11-13 weeks. During two days event The London School of Ultrasound will summarise the contemporary vision on the 11-13 weeks scan: a new alternative approach for early detection of fetal anomalies.
We totally committed to the idea of early detection of fetal anomalies at 12-13 weeks. We are sure, that with use of new advanced ultrasound scanners and high-resolution probes together with systematic training of ultrasound specialists the detection rate will be much higher.
Please contact the EFScan Conference Secretariat for further information: contact@efscan.com