Early Screening & Diagnosis of Fetal Anomalies: Total Reimagination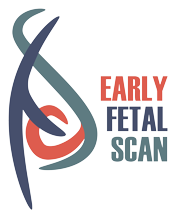 FIFTH EARLY FETAL SCAN CONFERENCE
22-30 October 2022
Saturdays, 22 & 29 October 2022,
3pm – 7pm (15.00 – 19.00) BST
Sundays, 23 & 30 October 2022,
3pm – 6pm (15.00 – 18.00) BST
FIFTH EARLY FETAL SCAN CONFERENCE
22-30 OCTOBER 2022
Global Broadcasting from London 
Registration Fees:

* Early bird rates apply to 20th September 2022
Registration Fees
All participants are required to pay the Full Registration Fee (in British Pounds). Participants will be entitled to the following:
Access to all scientific sessions

Recordings with the Conference materials for 14 days personal use.
Certificate of the attendance
How to Register
Due to the policy of the Conference, all participants are encouraged to register online.
Alternatively, if you are unable to register online, please contact the Conference Secretariat for a hard copy registration form.

It is essential that the instructions for payment of all fees be strictly followed.
Group Registration
Confirmation of Registrations
Once payment has been cleared, you will receive a confirmation and an official receipt via email.

Nearer to the Conference date, you will receive a Welcome Letter with the connection links via email. To expedite the connection process, please follow the instructions on the welcome letter.
Language
The official language is English. No simultaneous interpretations will be available.